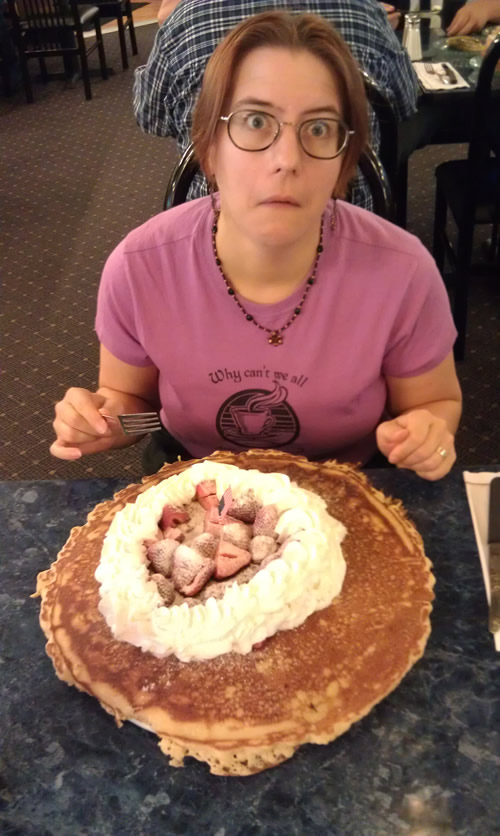 This is what a $17 pancake looks like.
This is what I look like when confronted with a pancake that is bigger than my entire torso.
I am also sporting my Printfection sample tshirt.  It says "Why can't we all just get oolong?"  It's available right now, if you're into tea and peace.  Let's just say that I am quite happy with this shirt and will be adding more items there soon.
If you want one of these monster pancakes instead, because it was totally delicious, check out Harold's Deli in Edison, NJ (not the one in Parsippany).