Flashback to a year ago
To put my last post about the art show in context … about a year ago, when I started doing more in physical media, I tried a bunch of different things.  Eventually, I got down to pulling out the watercolor gouache I got fifteen years ago.  So, I printed out a copy  of the Tentacle Mandala on some plain copy paper and went for it.
Just so we're all clear, regular copy paper isn't exactly suitable for watercolors, and I hadn't done any gouache work in a long while (and that was in a substantially different context), and I was doing a lot of flying by the seat of my pants on color choices, but all in all, I really like the way it came out:
There wasn't much I could do with this, other than privately admire it, since the paper buckled significantly when wet with paint, and yet, I loved the way the whimsically chosen colors played out for a so very very undersea, tentacle-y, shellfishy, with bonus pearls kind of theme.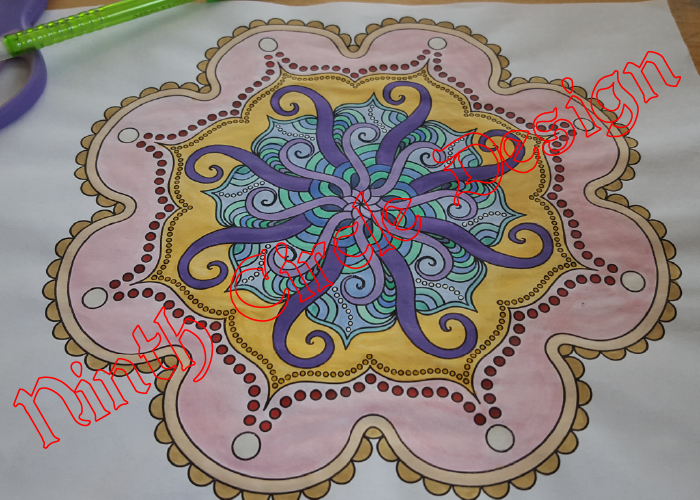 Thus, when I finally figured out how LivePaint works in Illustrator, it was a pretty obvious choice to replicate this digitally.
The digitally colored version is available on RedBubble. While the glittered effect of the silver and gold paints doesn't translate, I think it's still pretty good.